Our mission is to raise the consciousness and awareness for the values of cultural and language diversity by the process of globalization and social change within and outside Germany/Europe.
IMIB's main focus is to implement and manage translingual and intercultural projects, designed to develop critical and creative thinking skills in the young people as well as to enable and encourage them to adress important social and political issues such as diversity, inclusion and the role of language identity from a different perspective and to unlock innovative solutions to the challenges that these issues pose.
We collaborate closely with educational institutes and organizations in the ongoing process of establishing new teaching standards, which aim to integrate a focus on multilingualism and culural diversity within the traditional teaching methods in both school and non-formal education.
For more information do not hesitate to contact us!
We are a small international team of experts from the fields of Intercultural Language Teaching and Linguistics, Psychology, Cultural Studies and Neuroscience, living and working in Freiburg, Germany.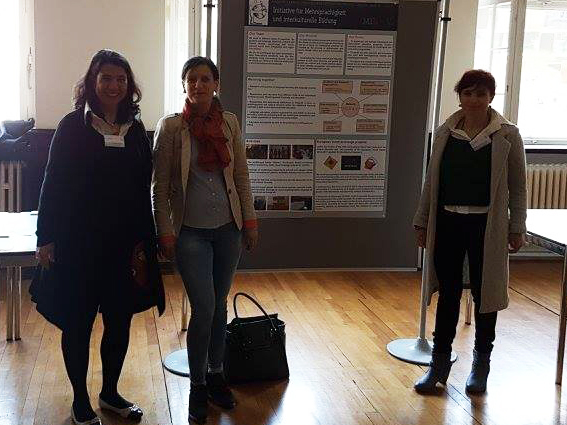 "Studying, living and working abroad in different multicultural and international environments have helped us develop a deep cultural awareness and intercultural sensitivity"